Fishing Lines
Understanding and choosing the right fishing line is extremely important when it comes to tackle preparation. The articles in this section are designed to give you a strong foundation in fishing lines, looking at questions like, what lines for what reels, what line strength should you have, what lines for certain species, and a whole lot more. Additionally, toward the bottom of each of these articles I've included some reviews of my top line recommendations for a variety of line styles and different scenarios.
Anyway, I'm continually looking to add new articles so if there is a topic or question that you'd like to see on this page please reach out to me on my contact page. Thanks and Tight Lines! Jesse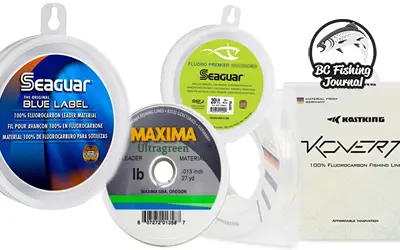 5 Best Fishing Leader Lines, Fluorocarbon vs. Monofilament Leader lines may be the most important section of your fishing line as it's piece that ties to your lure/hook and is the closest to the fish. The leader line must be strong enough to handle the fighting fish...
read more
My name is Jesse, I've been obsessed about fishing since I was a toddler trying to catch fish with my minnow net in any type of water. These articles are another fishing outlet for me as I have a passion to promote fishing in an educational, fun and respectful format. Feel free to reach out to me with any fishing questions or business inquires, see contact page.