Journals detail our Fishing Adventures
Here you'll find my most recent fishing trips information that includes: Video (if available), Photos (species caught, lures, landscape, etc), Trip summary, Tackle, Strategies and weather/water conditions. I'll also detail how I prepared for the trip, read the water, chose my tackle, and pretty much every other detail I can think of in order to be successful. Lastly, I've included fishing conferences/events, fishing industry thoughts, and any other random fishing related topics.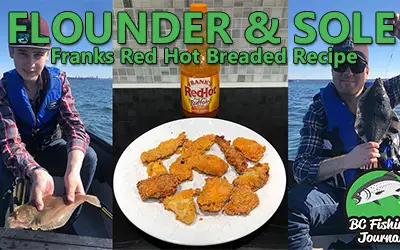 There's a been a popular deep fried fish recipe flying around the inter-webs lately it's called the "Franks Red Hot Breaded Fish Recipe". Typically I've seen it used on white fleshed freshwater fish like Walleye, Crappie, white bass, etc. I wanted to try the recipe...
read more
My name is Jesse, I've been obsessed about fishing since I was a toddler trying to catch fish with my minnow net in any type of water. These journals are another fishing outlet for me as I have a passion to promote fishing in an educational, fun and respectful format. Feel free to reach out to me with any fishing questions or business inquires, see contact page.
Jesse