The Official Kickoff of the Salmon Fishing Season!

It's the first week of August and I've been hearing reports of Pink Salmon starting to trickle into our local rivers. The Squamish valley and Howe Sound area often will see the Pink Salmon before the greater Vancouver area (beaches and Fraser River). This journal outlines my initial scouting trip and a few of my early and mid-season trips out to the Squamish valley area.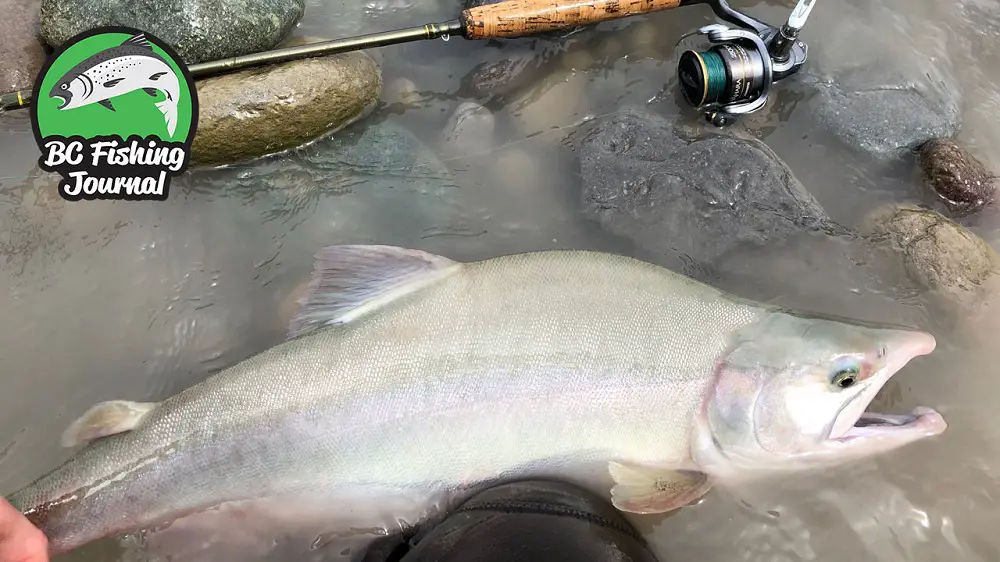 Scouting Trip in July
The last week of July I went out with my buddy Neal. We put some serious kms on our wader boots that day. The water clarity didn't cooperate as visibility was quite poor in most spots. We didn't touch a fish all morning and saw a few risers in the upper tributary river. We ended our day with a late lunch at The Crabapple Café in Brackendale, which I must say is a good substitute for Fergies (currently being rebuilt from the fire last year). 
The Kickoff of the Salmon Fishing Season!
I got back out with my dad on the first week of August and that ended up being the official kickoff Salmon season for me! We started in the lower section of the Squamish River and with the high tide I saw a number of schools come into the system. The visibility in the lower was 1-2 inches at best, so we left there pretty quickly. BUT… it was very encouraging to see that many fish enter the system. It was at that point I remember thinking (and saying on camera) this might be a surprise year for Pinks. The run estimates for Pink Salmon at this point were quire poor. 
From there we moved to the Mamquam River searching for water with better visibility. The river seemed pretty busy even though it was a weekday, I guess that's the become more of the norm these days. Regardless, I got into a really nice clean buck on the pink flash Gibbs spoon. After that fish a group of 6-7 guys came through and we decided to head out once again and find our own water.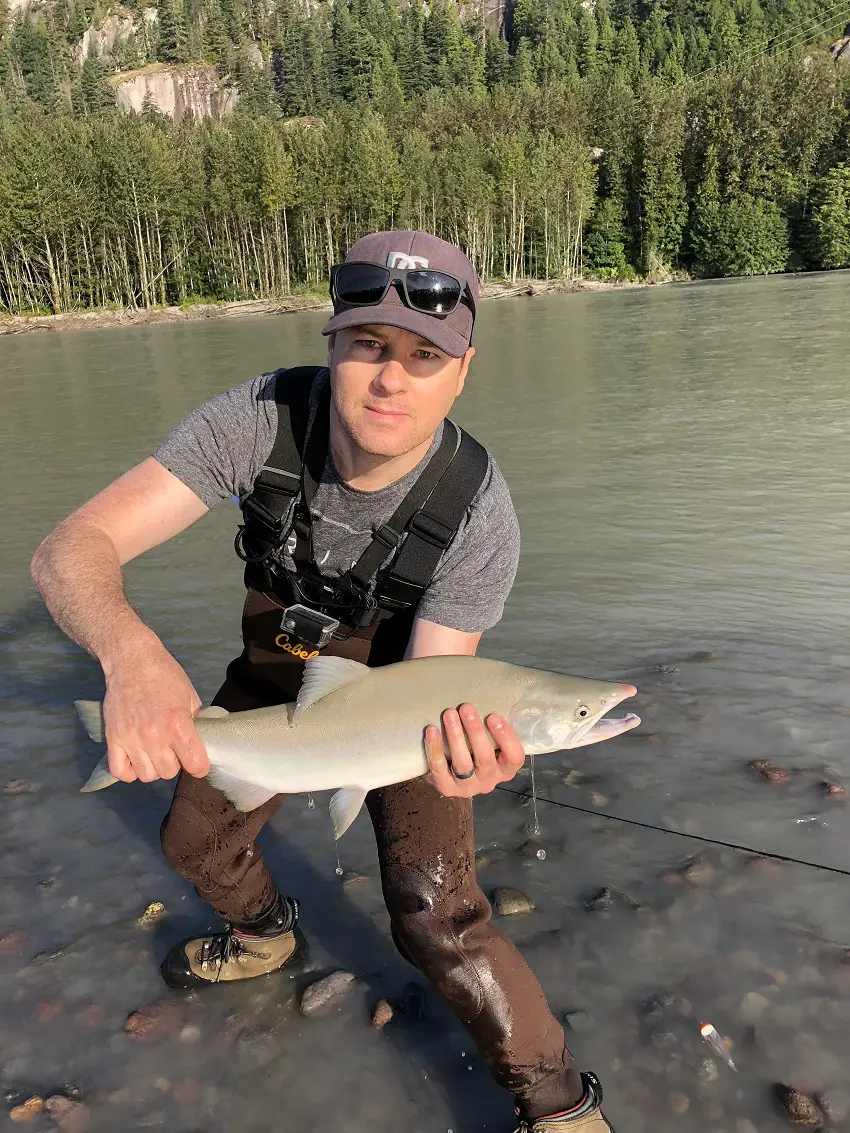 Squamish River Tributaries
My dad and I decided to do some hiking in the upper tributaries. In fact, we went back to the exact same spot I found in my late July scouting trip with Neal. The earlier scouting paid off as I went back to a "fishy hole" whee I knew it was a good holding place for Salmon.  It was here on my first cast that I got into a beautiful hatchery Chinook! It smashed my weighted pink spinner blade and made some great runs and jumps! At first I thought I had a massive Pink Salmon on the line, but then I saw the spots on the back and thought it might have been a super early Coho, but was very happy to see the Chinook!
That fish and spot capped off this trip. We made a stop at the new Mexican Fried Chicken place. We ended up fishing 3 rivers that day and got fish in all three. That's a heck of a way to start the Salmon season! For the video footage, see the video below for some of this trip.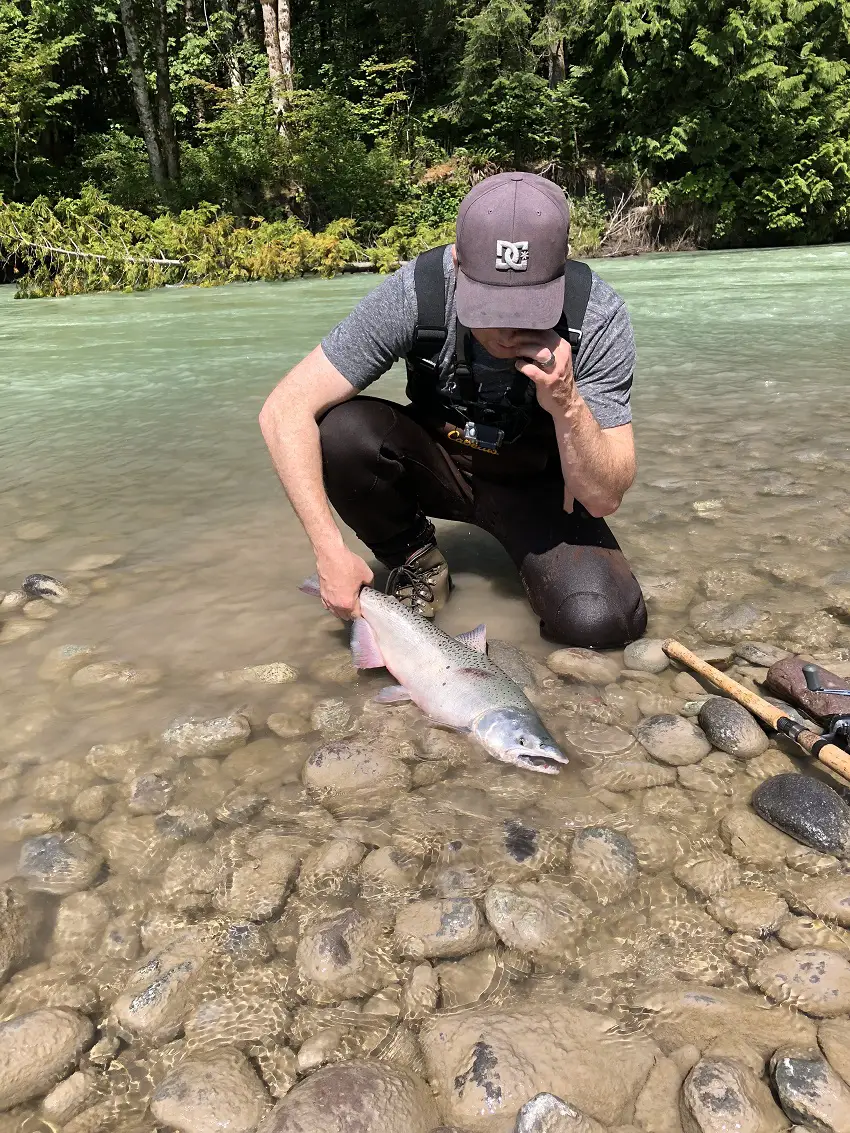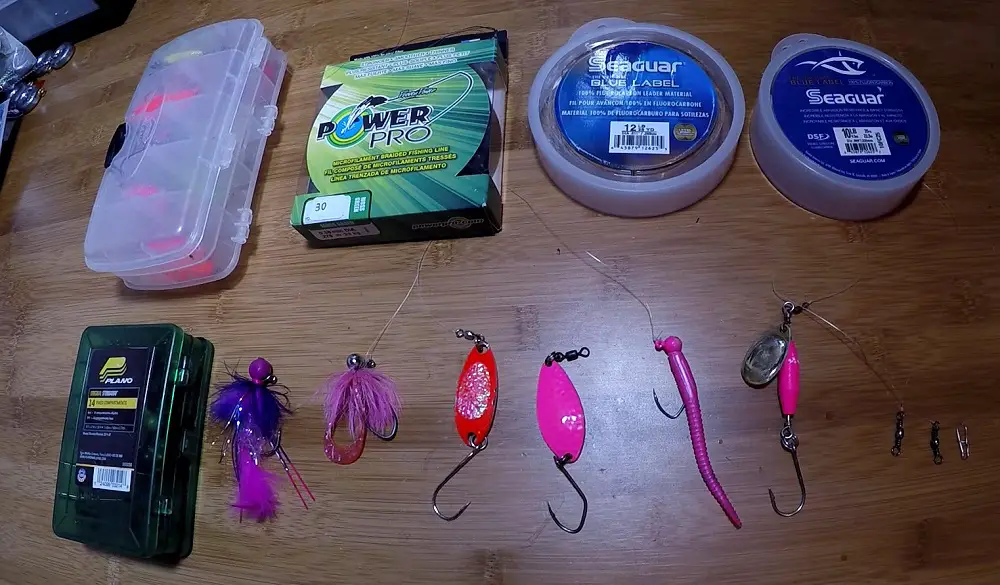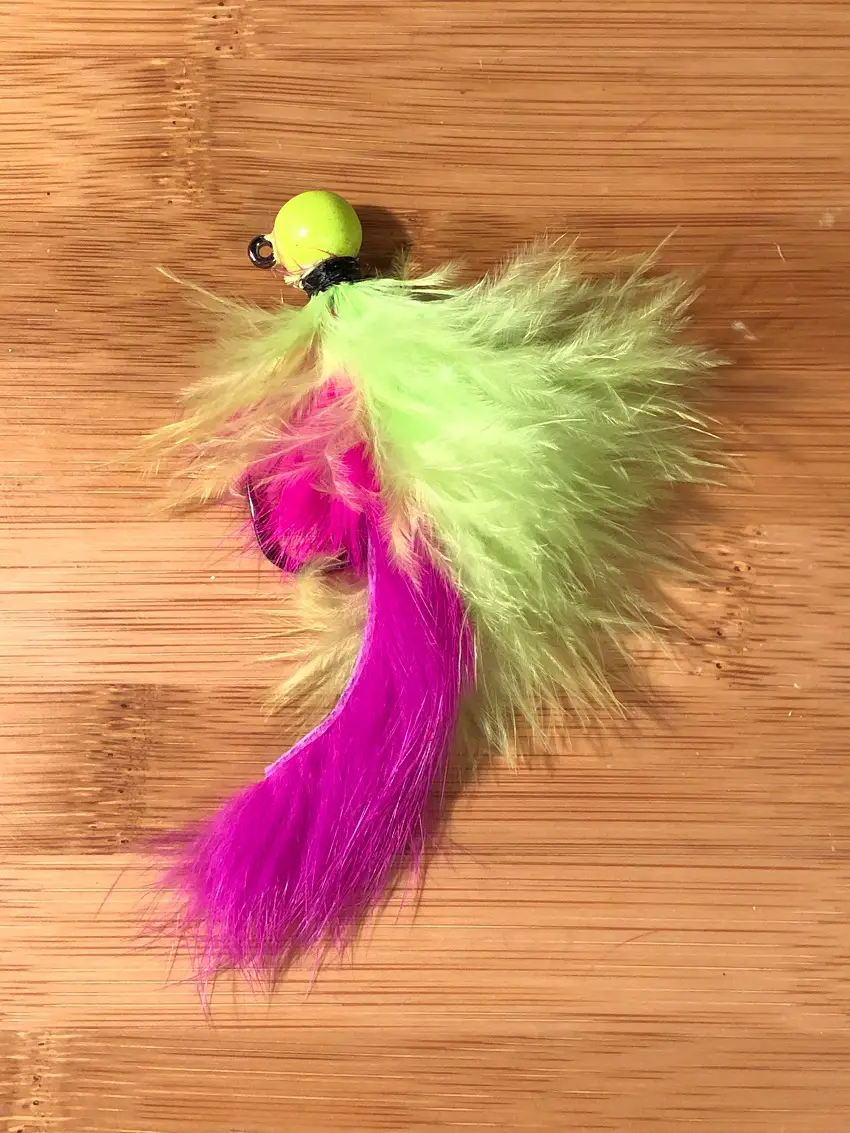 Early Pink Salmon Fishing with a Surprise Catch!