Introduction to the Stave River
This is not so much an intro on the Stave River itself but more for me as it was my first year fishing this river.
I first heard about the Stave River from my friend Blaine (shout out bro!), and he told me there was great Chum Salmon fishing there. As mentioned, I'd never been to the Stave River but quickly found success at this river and quickly fell in love with it. Since that initial trip it has become one of my favorite rivers for Chum Salmon.
Timing
The timing was early November when we got out, and that was a little late in the fishery as most of the fish my buddy Shane and I got into were pretty colored up. In fact, we didn't retain any of them as none were even smoker worthy.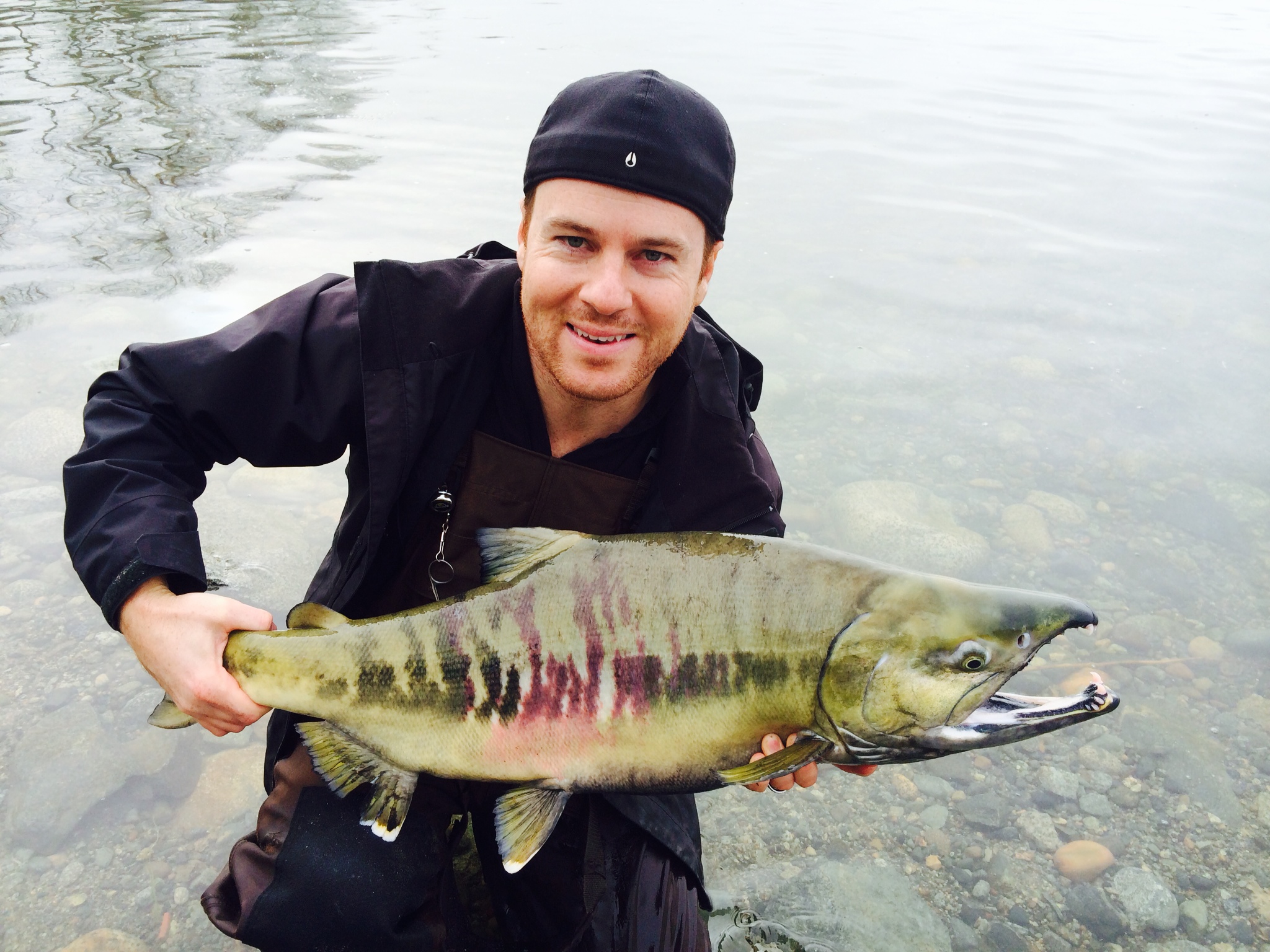 Tackle & Method
The tackle is pretty simple as I was using a 10'6 casting rod using my trusty Abu Garcia C3 6500 reel. All the Chum salmon were caught on Purple, Pink & Blue jigs that were drifted under a foam float. The leader line was Seaguar Fluorocarbon leader line at 12#-15# as these fish can pull! We didn't use any bait or anything else to dress up our jigs.
Water Conditions
The nice thing about fishing below a dam is the river doesn't get blown out (or not easily anyway), especially at the head of the river.  The water clarity was between 3-6 feet in most spots. The Stave River head is next to the Ruskin dam and therefore water conditions are often quite good (again, not as impacted by heavy rains and run offs, etc).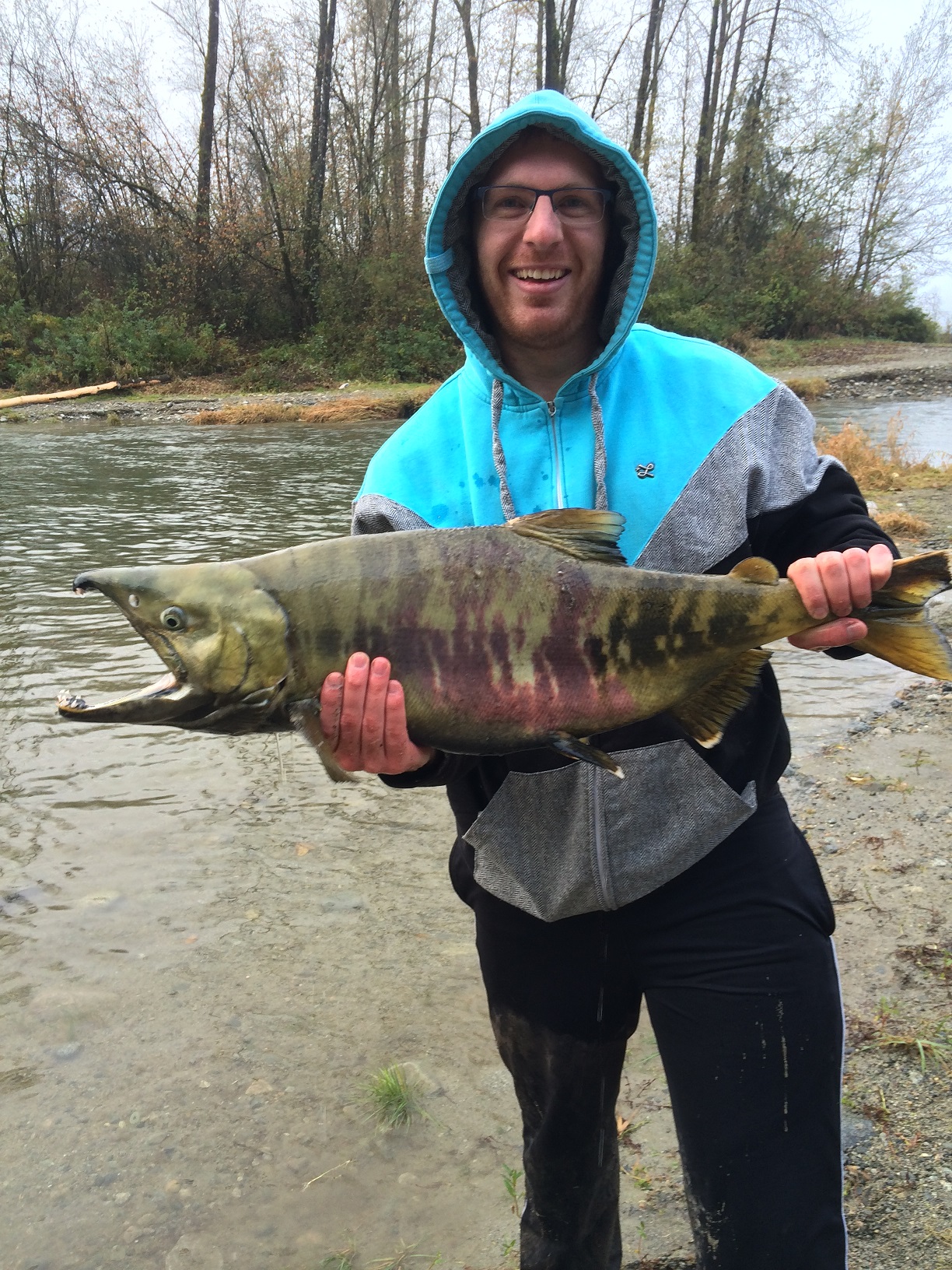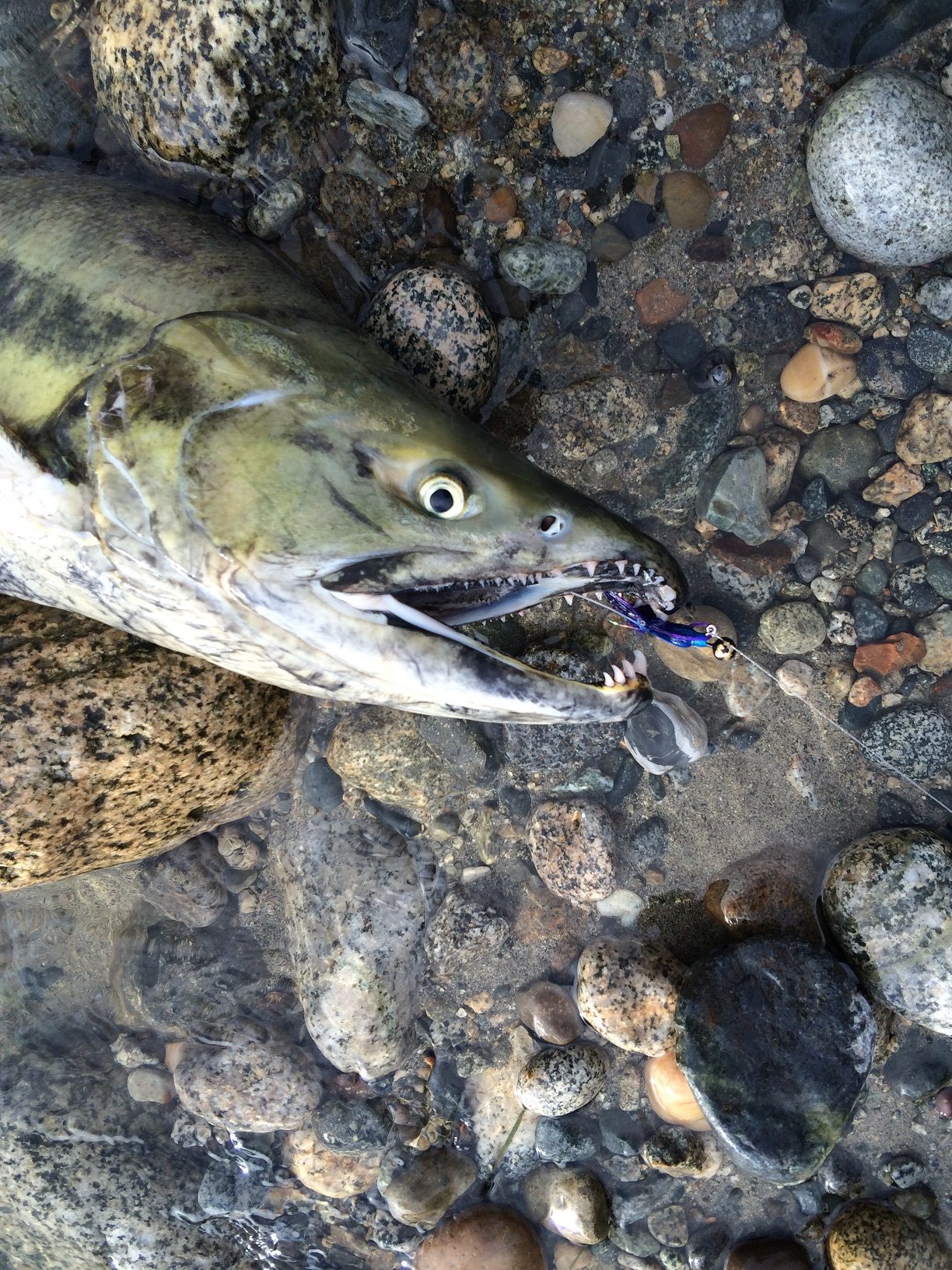 Stave River Map Fishing Locations & Species
If you want more information on the Stave River be sure to check out my Stave River Tip page. It outlines some of the popular fishing spots and the access points. The Stave River is not only a great place to fish but also to bring the family to watch the Salmon spawn in early November.