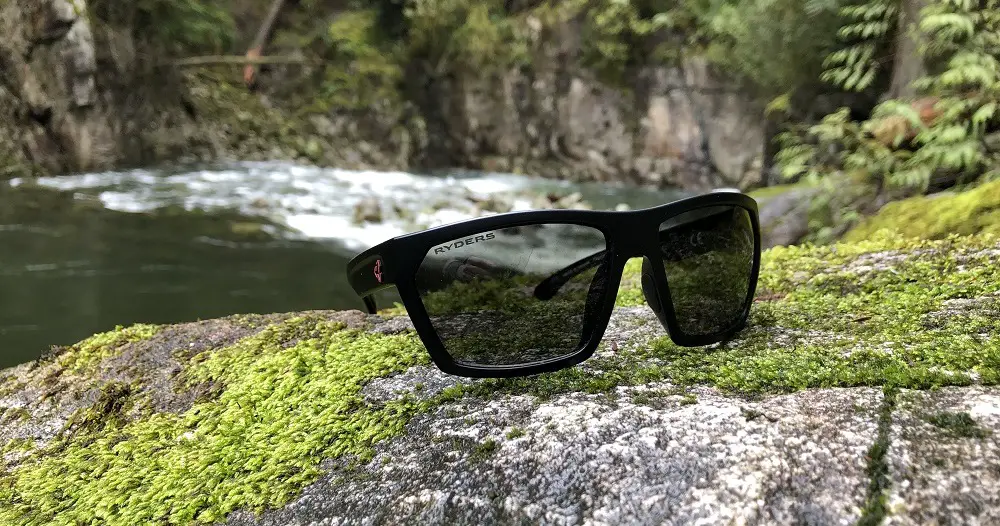 A New View of the Water with Ryders Eyewear
I think we can all agree on the importance of polarized lenses when fishing on the water. You need to see what's under the water surface! How many fish or structural hiding places are we missing on the water? In this post I go through a number of reasons on why anglers should be wearing good fishing glasses not only to aid the fishing but also the importance of protecting your own eyes at the same time.
In this post I'll be providing an honest look at Ryders Eyewear Loops sunglasses and how they've been working out for me on the water.
Spotting Fish in High Glare Environments 
Having quality polarized lenses when fishing is probably the most important feature for your glasses. Reason being, polarized lenses are designed to cut down the glare or reflection of the sun off the surface of the water or snow. The glare alters the true color of the fish or objects underwater so it's harder to identify them. 
As I've been testing these Ryders out I've really been impressed in how they handle the sun's glare and yet don't hide the reflective surface or area I'm looking at. Their website outlines the Polarized for Devices antiFOG™ lenses in more detail (which is a little technical for me), regardless I've been comparing these against my higher end MEC polarized glasses and I definitely prefer the image of the Ryders.
Avoiding Heat Stroke after a Day on the Water
I've always been sensitive to the sun and am pretty prone to heat stroke. So every time I head out on/near water I'm always covering my head and protecting my eyes. Toward the end of the day, I can always tell when I've had too much sun as I have this overwhelming fatigue. To avoid this eye fatigue in particular I always wear sunglasses with a high UV protection.
These Ryders Loops shades block 100% UVA, UVB and UVC rays (protection up to UV400). As mentioned protecting our eyes is not only important for eye fatigue but also helps prevent serious eye injuries like cataracts.
Glasses Not Fogging up when Hiking along the River
One of the frustrating things with sunglasses is how the bottom of lenses tend to fog up on me whenever I begin to sweat on my face. Whether that's from hiking along the river, cooking in my waders or simply fishing in the sun I'll get this fogged up section that I can't see past so I am continually wiping them down. The antiFOG in these sunglasses removes this issue!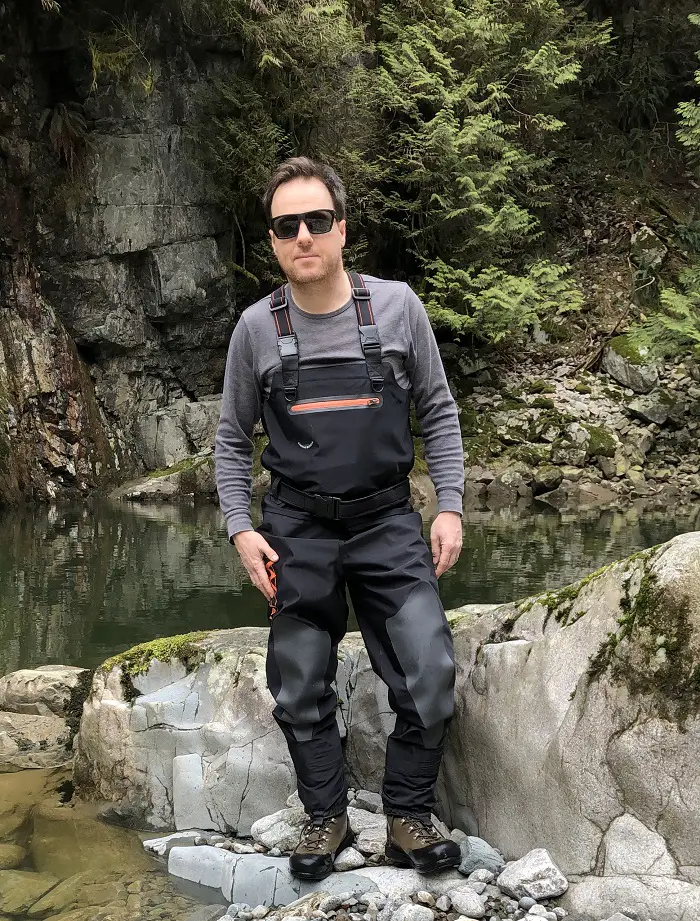 Fishing on a Boat in Rough Water
Another feature these glasses have is a coating that prevents water from sticking to the lenses but instead it rolls right off the glasses. This is great for whenever you're boating around with some wind or chop and the typical water sprays in the face will roll right off keeping your visibility in tact.
Additionally, I guess this coating would also be helpful in repelling water off the glasses for you successful anglers who receive that 'goodbye face splash' from a released fish. Haha! Am I right!? 
Final thoughts on these Loops for Fishing
These Ryders Loops shades check off many of the boxes that are important to me as an angler, the biggest ones being the high end polarized and antiFOG lenses. The non-slip nose pad makes these secure and comfortable to fish with all day. 
I have no problems recommending these glasses to any of my angler buddies and fishing community. If you want more information on these glasses check out the Ryders Eyewear website or on Amazon.
Thanks for spending the time to check out my site and this review. If you have any questions or comments with this review please email me on the contact page as I respond to every message. Cheers! Jesse