My father and I got out a number of different dates during the Sockeye season on his Zodiac. That outboard ripped us around the Fraser like nothing! Anyway, on one of these outings I brought a Sturgeon rod/reel that I recently purchased and wanted to try out. This was the first time I've ever been Sturgeon fishing and I caught this little 3-4 foot Sturgeon from the bank. This was my first Sturgeon ever caught, and the first time I had ever handled a Sturgeon. Along the our sockeye limit, that little Sturgeon made my day!
Disclaimer right from the beginning, all the Sockeye documented here were caught via "bottom bouncing". This is a controversial fishing approach were the fish is not actually biting the hook but is being "flossed" as the hook basically gets caught in its mouth. That said, I would never use this fishing style on any other species or times other than the Fraser River Sockeye runs. I'm still a "green" inexperienced angler and am still debating on whether to discard my "bouncing betties" for all time no matter what the species or run is.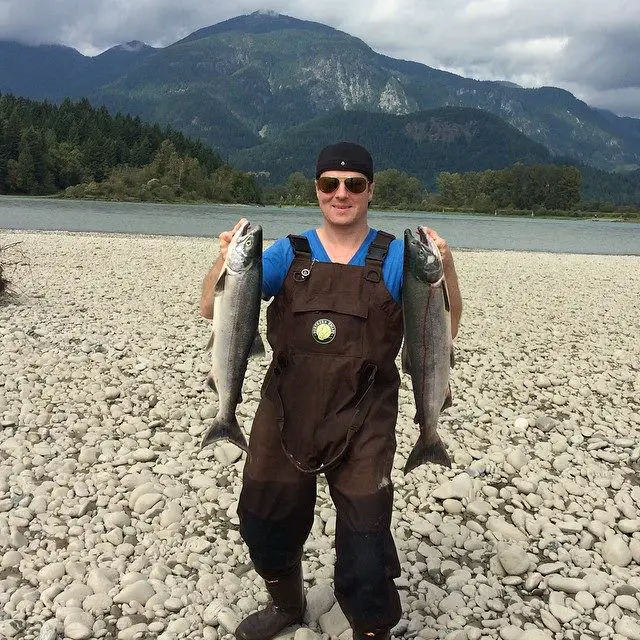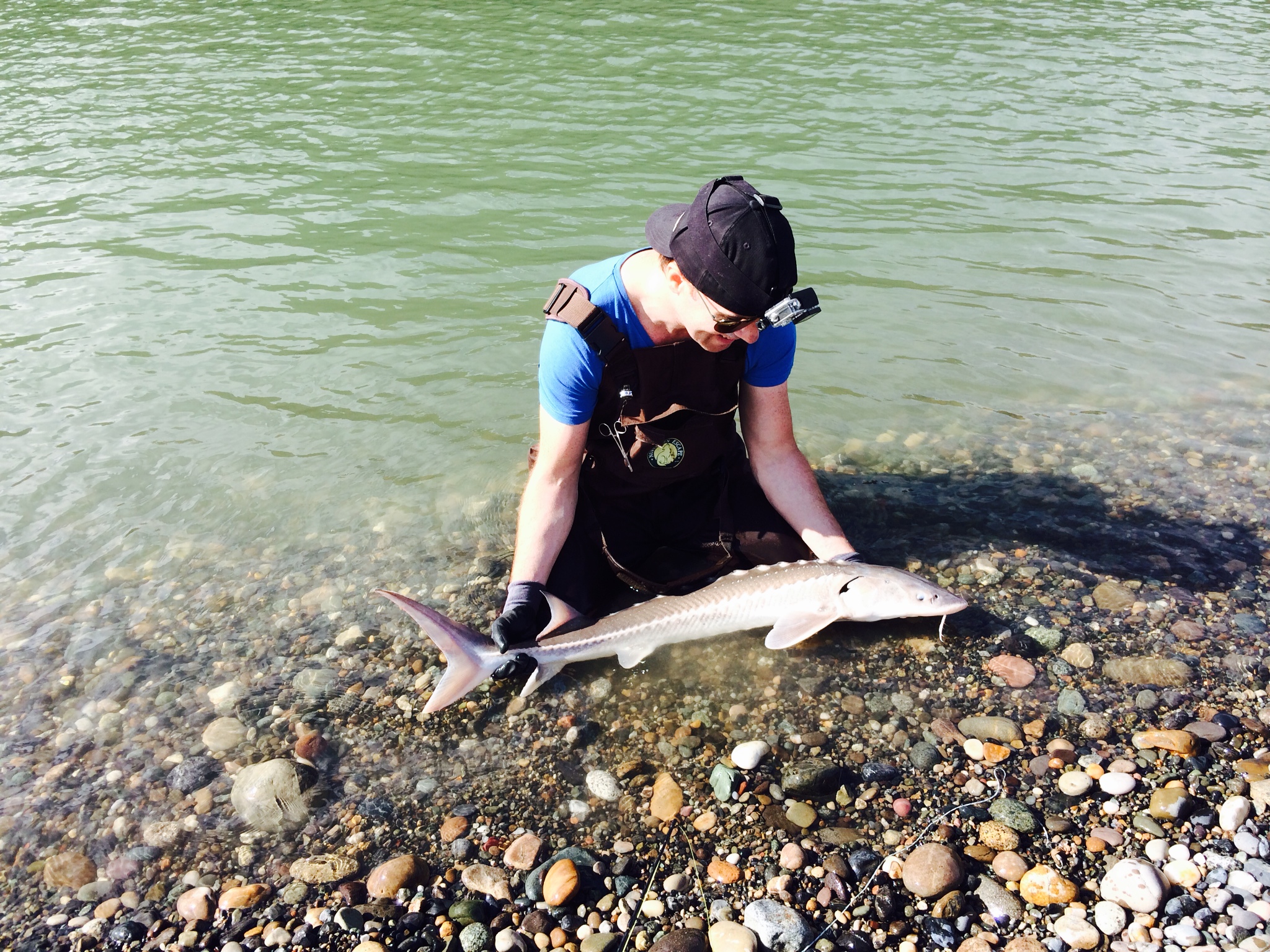 Gear Used
Reel & Rod: Okuma Sturgeon bait casting reel. Rod details not available.
Mainline: 100 lb braid. I used Dacron for the leader, and 8/0 Octopus hooks.
Bait: Caught with fresh Sockeye Roe wrapped up in women leotards the size of golf balls.
Sockeye were caught bottom bouncing with 2 oz "bouncing betties", white wool on a 1/0 Octopus hook.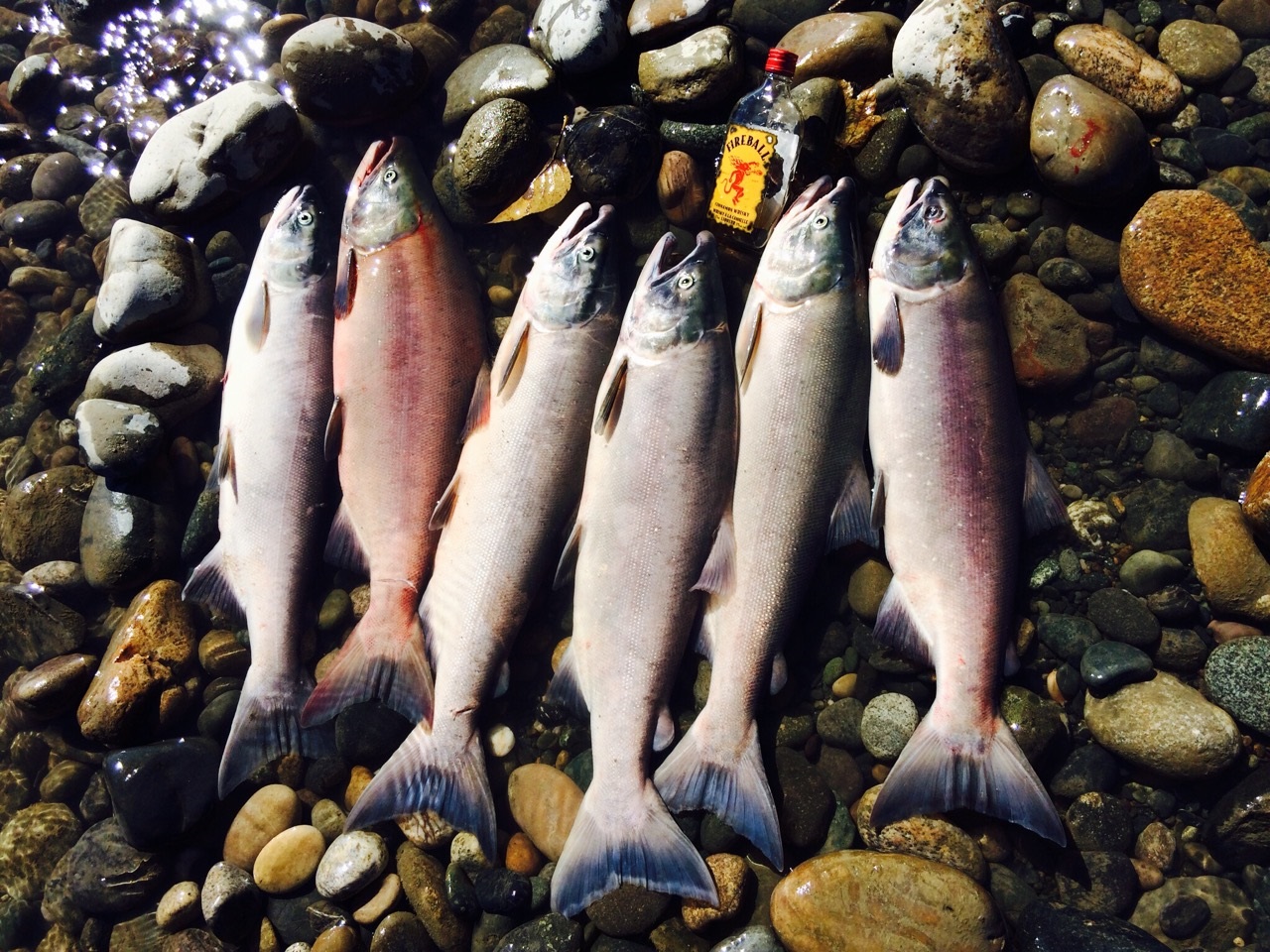 Other Fraser River Sockeye Fishing Trips