Journals detail our Fishing Adventures
Here you'll find my most recent fishing trips information that includes: Video (if available), Photos (species caught, lures, landscape, etc), Trip summary, Tackle, Strategies and weather/water conditions. I'll also detail how I prepared for the trip, read the water, chose my tackle, and pretty much every other detail I can think of in order to be successful. Lastly, I've included fishing conferences/events, fishing industry thoughts, and any other random fishing related topics.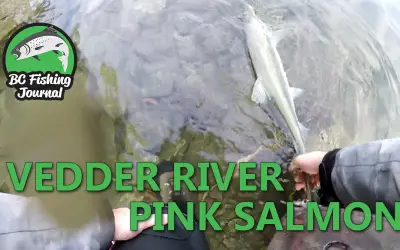 Trip Summary It's late September and the weather continues to feel like the middle of Summer! Here in the Vancouver lower mainland and Fraser Valley area we've had a string of hot days. Although it's prolonged our summer it has kept our rivers very low and clear. This...
read more
My name is Jesse, I've been obsessed about fishing since I was a toddler trying to catch fish with my minnow net in any type of water. These journals are another fishing outlet for me as I have a passion to promote fishing in an educational, fun and respectful format. Feel free to reach out to me with any fishing questions or business inquires, see contact page.
Jesse