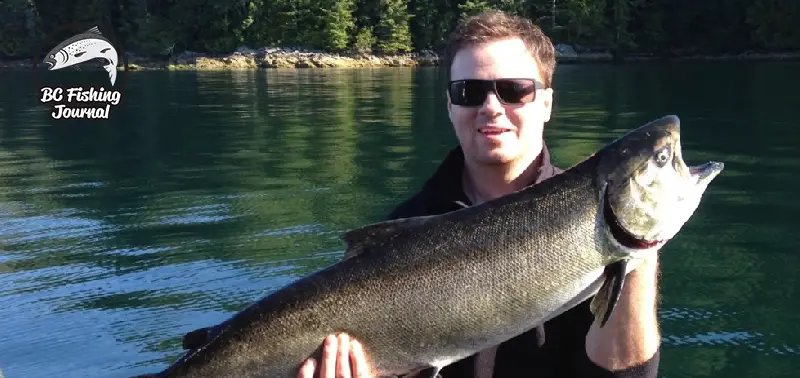 Best Fishing Sunglasses for 2022: Gear Guide
When fishing on brighter days and scanning sections of water quality sunglasses are a must. In particular, polarized lens are the most important as they provide incredible glare protection (reflected light) so that your vision is greatly enhanced when you're scanning the water. This is especially true if you're sight fishing, being able to see further and deeper into the water column is incredibly important to spotting fish, your bait and underwater structure. And who doesn't want the best view of the underwater take?! There's nothing like watching a fish come up and smash your bait!
The Best Fishing Sunglasses in 2020
Safety Advantages of Sunglasses
Wearing good sunglasses not only improves your fishing performance but it also improves your eye safety as well. Don't forget how much of the sun's light is being reflected toward your eyes when your on or near the water. A hat alone will not protect your eyes from the suns reflection off the water. Good quality lens should protects your eye lids as up to 10% of all skin cancers are found on the eyelid, so it's important to limit your exposure time to bright light. Ensure you are picking a set of glasses that block 100 % of UV rays and absorbs HEV rays. If you're a person who is light-sensitive or have had cataract surgery you may even wear polarized glasses indoors as well.
Lastly, Sunglasses not only improve your vision on the water but also as an effective shield for rain, sand, debris, bugs, etc. If you've spent anytime on a boat cruising around you've likely had bugs smack you in the face. Sunglasses can also protect you from the least expected lures/hooks from those wayward back casts from your fishing partner(s).
Parts of Sunglasses
Here is a quick diagram to ensure you can identify the eyeglass components. This will help you if you need to replace any parts.
What to look for in Sunglasses for Fishing
Get special frames that are scratch-resistant. For example, polycarbonate lenses which are 10 times more impact-resistant than plastic.
Rubberized arms for better grip on your head so they don't fall in the water.
Buy a pair of glasses that offers interchangeable lenses allowing you to adjust your lens based on the environment your fishing (e.g. Off-Shore vs. On-Shore).
Add a cord that connects to the end of the arms and goes around your neck, this will reduce the risk of them falling into the water.
For Off-Shore fishing use darker shaded lens with a stronger reflective coating (mirrored sunglasses). A mirrored coating reduces the amount of light passing through the lens significantly! Can be 10%-60% less light dependent on the weight of the mirrored coating.
For On-Shore fishing you don't require same reflective coating with the reduced light so instead are looking for a lens to brightens up your field of view. A lower light setting calls for a lens that will add more contrast, e.g. a lens color of amber, copper, brown, etc.
Our Score: 4.8 / 5.0

96%

96%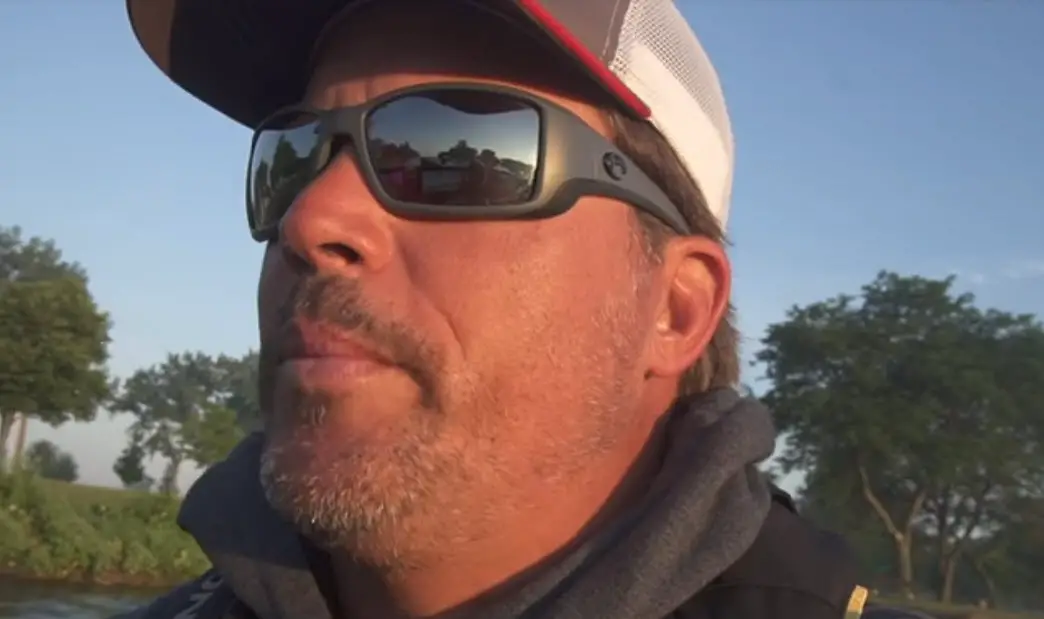 Costa Del Mar Fantail Sunglasses are made for those anglers that plan to venture into the deep. The lenses made of 580-polycarbonate are fairly resistant to scratching. They might not be as durable as glass lenses, but they are incredibly light. So, if you do not want heavy fishing sunglasses, consider this model. Although they are lightweight, they are pretty snug, which means that you won't have to worry about losing them in the water.
The blue mirror polarization can handle the glare properly. If there is a lot of Sun and you are on the open water, these sunglasses will enable you clear sight. On top of that, they will not make your eyes tired even when you wear them for a long time. The design is rather cool but somewhat classic. The glasses have an entirely black frame with the grey company logo on the left side. The frame material is made of nylon that is bio-based to extend the durability of the product.
You will get a case and a limited lifetime warranty on the glasses. The downside is that you cannot use them while driving. They have blue mirrors and looking behind can make you think there are police cars following you all the time. Aside from that, there are certain blind spots that do not make the item suitable for driving. However, they are impressive and reliable if you stick to fishing.
Pros
Blue mirror polarization excellent for open water
Lightweight but snug
Classic, but still cool design
Limited lifetime warranty
Cons
Not ideal for driving
Lenses are not made of glass
The designers of Oakley Holbrook Sunglasses truly tried to point out the benefits of using their lenses. They used plutonite as a base material to secure that filtration of UV and other harmful lights are as high as possible. Thanks to the curvature, your peripheral vision is also optimized, making this item suitable for fishing, driving, and any other situation.
But are they the best fishing sunglasses out there? When it comes to lens, you won't find much better than this. They are polarized, which means that they an excellent job of fighting off the glare from the water. On top of that, the grey-colored lens reduces light, and that reduction can be improved by using iridium coating, which is an optional addition. Keep in mind that these glasses are suitable mostly for those anglers who fish in grey-bottomed rivers.
As for the frame, it is entirely matte black with a metal icon and metal bolt accents. The glasses come in one size, but they are very comfortable. You can use prescription lenses from the same manufacturer with these sunglasses. While being lightweight, they are pretty durable, but you need to watch out for impacts and scratches. The item could be better when it comes to scratch resistance. The problem is that even the box that it comes in doesn't seem of high quality.
Pros
High-quality plutonite lens
Most suitable for anglers who fish in grey-bottomed rivers
Matte black frame
Can be used with prescription lenses
Lightweight, but durable
Cons
The box is of questionable quality
Could be more scratch-resistant
Some people believe that purchasing sunglasses should be a long-term investment in a product that will last for years to come. Those people are on the hunt for the best polarized sunglasses for fishing and Pelagic might have the ideal product for them. The lenses come with a dose of melanin, which is a pigment human body naturally has to offer better protection against sunlight.
Another advantage of the mirrors is that they are polarized, which enables effortless and glare-less looking at the water even during extremely sunny days. Pelagic Men's Regulator Polarized Sunglasses also have an anti-reflexive coating of no less than five layers. The blue color adds to the fact that these glasses were designed for offshore fishing and deep waters. The only downside is that the lenses are not made of glass. Fortunately, the polycarbonate used is of extremely high quality and resistant to scratches.
This product has a regulator fit, which makes it suitable for various types of faces. The frame is made of carbonite. It is very durable and resistant to unpredictable weather conditions when fishing at the sea. The only real downside of this product is undoubtedly its cost as you have to be ready to splash your cash to purchase it. The good news is that it will be worth every cent.
Pros
Suitable for various face types
Designed for deep water and offshore fishing
Polarized blue-colored mirrors
Injected with melanin to protect against the sunlight better
Anti-reflexive coating
Cons
Lenses are not made of glass
High price tag
If you are not looking for fancy sunglasses, but you would still like an accessory that will be helpful when fishing, these might be the right fit. Newport Angler Polarized Sunglasses comes at an affordable price and there is no doubt that is their biggest pro. At first glance, they look cool with their matte black frame and dark gray lens.
You soon realize that you can't expect miracles with the price. The frame and lenses are both made of plastic. That means you need to treat the product with utmost care because scratches might do them harm easily. That being said, this item does have many positives, too. For starters, the lenses are polarized, which means it does a nice job in reflection and glare blocking.
Thanks to the gray lens, these sunglasses do not distort color as, for example, blue-colored mirrors. That might not make them suitable for open water, but they are an excellent choice for rivers on sunny days. The width of the lens is set at 55 millimeters to reduce eye strain and fatigue. Considering that they are made of plastic, they might feel a bit snug and uncomfortable, but you may get used to it over time.
Pros
Suitable for fishing in rivers
Affordable price
Polarized lens
Matte black frame and gray lens make a cool design
Cons
Plastic frame and lens
Might feel a bit snug and uncomfortable
Although they are advertised primarily for driving, you can use them for fishing and other outdoor activities. Their most significant advantage is that they are extremely lightweight. They manage to achieve this thanks to the aluminum used for the frame. If comfort is your primary concern, ROCKNIGHT Driving Polarized Sunglasses will not disappoint you.
Fishermen can choose between various colors lens colors depending on where they plan to go. That includes blue for offshore fishing and grey and yellow for rivers. You can even get the night vision model, but do not expect miracles for the price. Fortunately, the cost enables you to even buy several units and mix and match any way you see fit.
The manufacturer made sure to include polarization of the mirrors as one of the features. This item can deal with light reflection and any glare that comes from the water. There is also no glare coming from your eyes and you are protected against harmful rays.
The frame is made of metal and the design is rectangular. Please acknowledge that the lens is rimless, but that doesn't affect its performance. They are still comfortable and durable and, if anything, they will only make you look more in style. The cool design might even feel appealing for women to wear them sometimes!
Pros
Multiple lens colors
Polarized mirrors
Rectangular fashion design
Extremely lightweight
Cons
Lenses are not made of glass
Final Conclusion for Best Fishing Sunglasses
A quality pair of fishing sunglasses should be considered in the same way you look at your favorite fishing gear. The benefits of having the best vision of whats happening above and below the water is only going to help you on the water. I'm always amazed at how a good pair of polarized sunglasses brings everything underwater to life. And of course equally as important is the protection for your eyes. You need to protect your eyes and eye lids as the sun and reflective light is no joke. For me who's prone to heat stroke I always wear them.
For all of these reasons and more you can't go wrong with the Costa Del Mar Fantail sunglasses for any fishing environment. They'll take a beating, protect your eyes and the quality of their lens provide an incredible water view. Highly recommend!
Drop a comment or reach out to me on the contact page. Tight lines! Jesse
My name is Jesse, I've been obsessed about fishing since I was a toddler trying to catch fish with my minnow net in any type of water. Today I have a passion to promote fishing in an educational, fun and respectful format.